Such a model is quite noise sensitive..
Let us recall that the main objective of such a neural model is to deploy it to a real environment involving observations from a real physical robot. This will result in differences with respect to the simulated training environment, for instance, displaced, removed or additional objects, opened or closed doors, but also low-level changes like different luminosity and lighting, different focal lengths and geometry of the camera, and other disparities due to different physical conditions. Those differences called the reality-gap, may have a huge impact on the model's prediction despite not being particularly difficult for humans. As an illustration, the figure below shows two different observations from roughly the same orientation and coordinates. The images on the left side, provided by the simulator tend to be more yellowish and are shaded a bit differently. In addition, the real camera does not have the same focal length. The two depth sensor does not have the same dynamic range. This results in an important shift of values (light gray) which, if taken literally without adaptation, could be interpreted as free navigational space ahead although obstacles are present in the scene.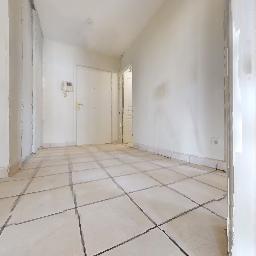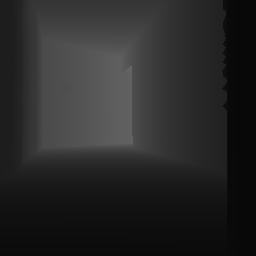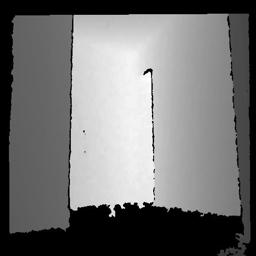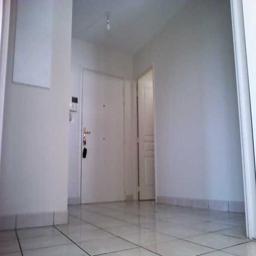 To ease evaluation and visualization, in what follows, we approximate a real sim2real gap through a procedurally created difference. In the figure below, we simulate different disparities by applying different noises, which can be chosen interactively, on a simulated trajectory. Shown below we can observe the impact of these disparities on the model's prediction. On the left side, simulated features are projected into the same parametric Umap space, i.e. dots locations in this projection share the same meaning. We can observe how some rooms are more affected than others by the gap. For instance, we can see that with the input #8 and Gaussian noise, the model predicts the corresponding coordinates in an other room, despite having both features at the same location in Umap. With a pepper noise, input#1, have a room shift between the kitchen and the living room in both Umap and regression. However, with the same input, and a gaussian blur, the model predicts a location closer to furniture ahead. This may be due to the fact that in the noisy saliency map, the focus of the model seems to be on the chair and the table as opposed to the floor in the noiseless input. Overvall, the biggest disturbancies are caused by the pepper, or edge-enhancing . The hypothesis we came up with is that the model heavily relies on the depth channel, which is most impacted by those noises, for its decisions. As we can see below, most of the model's predictions are far from where they were sampled.